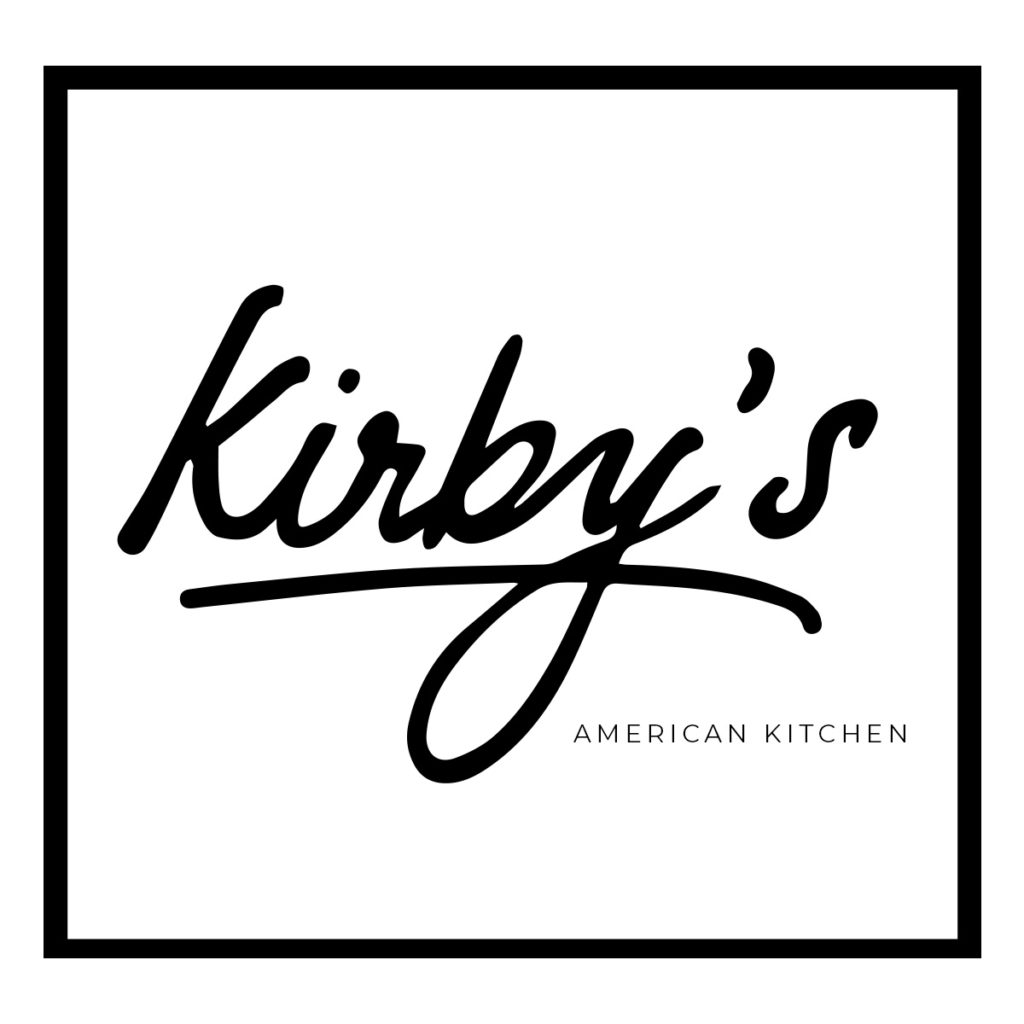 Dry Aged Filet
230g filet | steak fries | sour cream
Dry Aged Rib-Eye Steak
260g rib-eye | steak fries | sour cream
Crispy Chicken Tenders
fried chicken breast | celery | ranch sauce
Loaded Nachos(great for sharing!)
tortilla chips | kirby's firehouse beef chili aged cheddar | guacamole | sour cream
Cheese Quesadilla
american cheddar | guacamole | sour cream
Add grilled chicken
Kirby's salads are prepared with farm-fresh vegetables and served with a piece of southern-style cornbread
Add grilled chicken, shrimps, or rib-eye
Avocado BLT
bacon | lettuce | tomato | avocado | buttermilk ranch dressing
Classic Caesar
romaine | croutons | parmesan | caesar dressing
House Salad
mixed greens | mixed veggies | balsamic vinaigrett
Choose your wing flavor
Served with celery and your choice of ranch or blue cheese sauce
Choose from:
Traditional Buffalo | Hot n' Honey | Zesty Asian
Slow Cooked BBQ Ribs
whiskey glazed | cornbread | coleslaw
Tacos
pulled pork, or grilled shrimp small (2) | regular (3)
Kirby's Firehouse Beef Chili
homemade beef chili | cornbread
Kirby's Seasoned Fries
Truffle Parmesan Fries
Sweet Potato Fries
Green Beans
Side Salad
Chili Cheese Fries (great for sharing!)
kirby's firehouse beef chili | cheddar cheese sauce
Try any of our bold sauces
Cheese Sauce | BBQ | Kirby's Spicy Sauce | Truffle Mayo | Vegane Mayo | Thousand Island | Honey Dijon | Buttermilk Ranch | Blue Cheese
Kirby's burgers are handcrafted with the freshest ingredients and served with lettuce and tomato on a freshly baked brioche bun
Classic Cheeseburger
200 g all beef patty | aged cheddar | sliced onion
Spicy Jalapeño Burger
200 g all beef patty | jalapeño | american cheddar | onion | housemade spicy sauce
Bacon Cheeseburger
200 g all beef patty | bacon | american cheddar | caramelized onions | thousand island
The Philipp Cheeseburger
200 g all beef patty | bacon | emmental | grilled mushrooms
Build Your Own Burger + toppings
200 g all beef patty | add toppings of your choice
Southern Buttermilk Fried Chicken Sandwich
buttermilk fried chicken breast | mayo
Pulled Pork Sandwich
homemade slow cooked pork shoulder | coleslaw
Philly Cheesesteak Sandwich
chopped rib-eye | american cheddar| grilled onion
Vegan Yes Peas Burger
kirby's deluxe vegan patty | guacamole | sliced onion
Kombiniere unsere Toppings
Aged Cheddar | Emmental | American Cheddar | Bacon | Jalapeño | Grilled Mushrooms | Caramelized Onions | Sunny side up egg
To find out which desserts are available today, please ask a Kirby's team member
Kirby's burgers, wings, ribs and even our craft beers can be delivered right to your doorstep! Complete your order through VELOFOOD and enjoy some fresh, classic homestyle American cuisine today.